CRM solutions can help you to get to know your customers better, and buyer personas can help you to define your ideal types of customer. They are the people at the very top of your profile, encompassing various buyer personas, income brackets, demographic groups and consumer needs. But your target audience extends beyond these parameters. 
Your target audience is basically anyone who might benefit from engaging with your business, its products and its services. 
That's a lot of people.
The more of these people you can engage, the more opportunities there are to move them through your funnel, qualifying leads, identifying their needs, closing deals and building lasting customer relationships. Each member of your target audience is a potential brick in the wall – a building block upon which you can build sustainable growth. 
We show what SMEs need to know about engaging their target audiences.
Why is content important for brands?
You're probably sick of hearing that content is king. But as trite as that sound bite may be, it's also unavoidably true. And while your day-to-day operations keep your hands full, there's never a bad time to start thinking about creating your own content.
A 2022 Hubspot State of Marketing Trends report revealed that content creation is a top priority for over 50% of marketers, with content marketing accounting for almost 30% of B2B business budgets. Why are businesses investing so heavily in content creation? 
There are several reasons:
Content gives your brand a voice and a sense of personality that resonates with your target audience

Content helps you to win the trust of prospective consumers. It enables you to share the knowledge and experience that you have leveraged to bring your business to life

Content enhances your USP, allowing you to capitalise on your unique experience, knowledge and insights. The things your competitors can never replicate

Content that is relevant, useful and built around the needs of your target audience gives value to your brand and creates positive associations for prospective customers

Content improves your website's SEO and makes your brand more visible in Search Engine Results Pages (SERPs), positioning you ahead of competitors when the prospective customers search online for the products and services you offer
Whether you choose to create your own content, outsource it to a third party, or a little of both, it plays a huge role in engaging your target audience, establishing your brand's identity and broadening your sales funnel.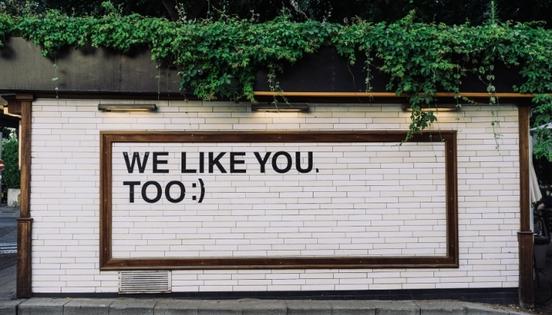 What is keyword research and why is it important for my content?
You know you need to start creating content. But what content? Content ideation is a tricky process for growth-hungry SMEs. It's not just enough to write long-form blog posts about how amazing you are. Nor can you expect your target audience to hang on your every word as you detail your operational plans for the quarter.
In order for your content to engage your target audience, it needs to speak to their needs, their anxieties, their aspirations and their problems. It needs to position your brand as the solution to the day-to-day problems that they encounter.
Keyword research provides valuable insights into what information your target audience is trying to find and the search terms they use when they consult search engines. In other words, rather than building your content around what you want to tell your target audience, keyword research helps you to build your content around what they want to discover.
There are three things to keep in mind when carrying out keyword research:
Relevance:

How relevant is the keyword to the searcher's needs? How well does your choice of keywords understand your target audience's intent when they use a search engine? The more relevant your choice of keywords, the better your chances of engagement

Volume:

How many search queries use the keywords you have chosen? Using online tools for measuring Monthly Search Volume (MSV) is a useful way of seeing how many times the keyword features in queries every month. There is, after all, little value in being positioned in first place on a SERP page that hardly anyone will ever see

Authority:

Search engines use sophisticated algorithms to determine whether a website's content is authoritative (i.e. of real value to the user). While you can take time

building your website's Domain Authority

, it's best to avoid competing against established authoritative sources like Forbes, Money Saving Expert, Entrepreneur.com etc. Focus instead on more esoteric keywords that are of interest to your target audience
Take the time to choose keywords based on relevant topics about which you consider your brand an authoritative resource. Condense these topics into keywords and phrases to engage your target audience and keep their attention on your content. Keep user intent in the corner of your mind when composing your content. What questions would your target audience ask that your content would answer?
Keyword research is a discrete art, and one that we often facilitate on a client's behalf. If you wish to carry out your own keyword research, there are a number of useful resources to help you do it, including:
Semrush

Searchmetrics

Google Keyword Planner

SeCockPit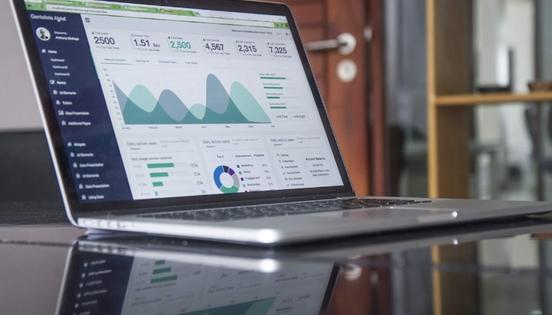 How do I create a content strategy for my brand?
Now you know how to build content around what is relevant and useful to your target audience, and how keywords can guide you towards shaping content that is of value to them. But a handful of well-written blog posts does not a content strategy make. 
Here, we briefly walk you through the process of converting what we've covered above into a content strategy to continue to engage your audience, draw more traffic to your website and help you to improve your conversion rates.

Step 1- Outline your goals
Your content strategy should be divided into discrete campaigns with clear and specific goals. Do you want to simply raise brand awareness and establish your value proposition for your target audience? Or do you want to improve your conversion rates and boost sales? 
Once you have established what you want from your content, think about what the audience want from it.

Step 2- Establish your audience personas
Once you've ascertained the purpose of your content campaign, turn your attention towards its intended audience. Who are they? What social platforms do they use? What do they value in the products or services they choose? What sorts of hurdles and pain points do they encounter in their personal and professional lives? Where do they turn when they need answers? 
Your target audience only give your content the time of day if it speaks to them. Build audience personas to help you clarify the type of person your content is aimed towards.

Step 3- Carry out a content audit
Before you think about the new content that you will add to your website, it's a good idea to audit your existing content. Are there opportunities to make better use of targeted keywords? Could you reorder your content to make it more engaging or easier to read? Are there opportunities to add more internal links or links to authoritative sources? Is there anything that you can do to add value to the reader or make your content more noticeable to search engines? 

Step 4- Plan your content around your sales funnel
By now you should have some great ideas for themes, topics and keywords to build your content around. Now, it's simply a case of matching these to the different parts of your sales funnel. 
For instance, blog posts can be used to establish your authority and generate interest in your brand, adding more prospective audience members to the top of your sales funnel. 
This is known as hero content. 
On the other hand, some forms of content like e-books, white papers and webinars can be used as lead magnets to improve your conversion rates and turn audience members into sales leads. 
Some content (hub content) is used to keep existing customers and audience members coming back for more, while helpful infographics and 'how-to' guides etc. (known as hygiene content) can be used to establish your website as a useful resource for your target audience.

How can I grow my brand's target audience quickly?
You're hungry for growth, and you want it fast. While this is understandable, it's important to think more about the long game than quick fixes. Paid promotions and ads on social platforms, for instance, can help you to grow your reach exponentially. But unless you're also focusing on building your audience organically by posting quality, well-researched and authoritative content, that initial surge of interest will inevitably fizzle out. 
A cohesive content strategy with clear goals, high-value keyword-optimised content and a focus on the audience's needs can help you to grow your target audience consistently and reliably. Which is, in the long run, infinitely preferable to growing your audience quickly.
Want to wow your target audience with great quality content but don't have time to write it? Whatever sector you occupy, we have a robust range of copywriting services to make your brand shine.
Why not get in touch today to see what we can do for you?