Once again, the winter holidays are upon us. The high streets are gleaming and glowing with festive lighting, Black Friday has precipitated the seasonal shopping frenzy, and Christmas trees, menorahs and kinaras are popping up in homes all over the country. An infectious sense of cheer starts to build around this time of year as we anticipate a few days of relaxation, giving and togetherness. This has been a gruelling year for most, but the festive season offers us a chance to rest, recuperate and recalibrate. To focus on what really matters like friends, family, good food and goodwill to all.
For freelancers, however, the festive period brings its own unique set of challenges. On the one hand, the self-employed recognise the importance of maximising their income in time for what is often a very expensive few weeks. On the other hand, freelancers must also recognise the importance of rest and recuperation as a busy working year draws to a close. Not to mention the potential pitfalls that come with clients closing their doors for the holidays, and some industries slowing to a crawl while others are gearing up for an intense end-of-quarter.
Maintaining a healthy work–life balance, managing client relationships effectively and ensuring that you have enough ready cash to enjoy the season can be a tricky balancing act.
We look at how freelancers can not just survive but thrive during the festive period.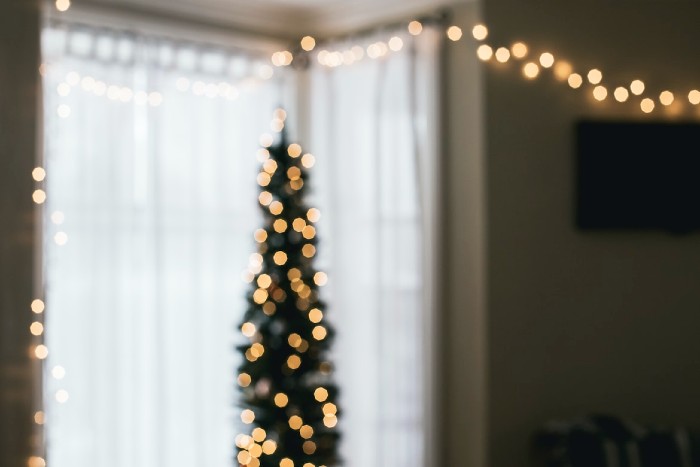 Do freelancers tend to work through the festive season?
Research from IPSE, a non-profit organisation dedicated to the self-employed, demonstrates that freelancers are generally loath to take time off work, whatever the season. Indeed, UK freelancers generally take four fewer leave days per year than their salaried counterparts are afforded. Furthermore, almost 10% of freelancers surveyed took no days off in the working year, and younger freelancers aged 16–34 are less likely to take any time off at all. 
With the cost of living crisis putting a squeeze on everyone's finances, it's easy to see why freelancers may spend a goodly portion of their festive period behind their laptops and tablets.  
Of course, one of the beauties of working freelance is that you have autonomy over which days you do and don't work over the festive season. It's simply a matter of mitigating any factors that might take that autonomy away from you.
How do I manage the festive season as a freelancer?
There's no doubt about it. The festive season can be tough on freelancers. Previously reliable revenue streams can dry up as clients wind down their operations in time for the year's end. Dangling threads from projects that have occupied the past few weeks or months need to be neatly tied. Then there's the matter of ensuring that you have enough time and cash allotted to carry out the dreaded festive shopping, visit friends and family, and feel as though you're getting the most from the festive season. 
While your mileage may vary depending on the nature of your work and the sectors you service, here are some tips to make the festive season more manageable.
Start planning now
It happens every year. We all know it. The holiday season has a tricky habit of sneaking up on us. A phenomenon that is only exacerbated by the busy schedules of most freelancers. So it's never too early to start planning for the season. Communicate clearly with your clients and start managing expectations for the close of the calendar year.  
This might include the following:
Decide which days you will take off leading up to the New Year and beyond

Establish an emergency plan if clients need to contact you out of hours

Establish a budget for the season

Be proactive in managing your invoices to ensure that you'll have sufficient business and personal cash flow

Look into hiring a virtual assistant if you feel you may need administrative support over the festive season

Update your online presence
Brands of all shapes and sizes like to get into the season and update their online presence around the festive time of year. Whether that's by adding a few festive touches to their website design or adding some season-specific content that's of value to their target audience. 
A few festive updates to your website and/or social profiles demonstrate your commitment to staying relevant, while also helping clients to get to know you on a personal and human level.
Incentivise faster payment
If there's one thing freelancers don't need over the festive period, it's an abundance of unfulfilled invoices. While 30 days is a fairly standard turnaround time from presentation to settlement, you may need to get paid faster around this time of year. You can incentivise early payment by offering an exclusive festive discount to clients that settle early or giving them a certificate entitling them to a discount on their next order.
Make time to finish your self-assessment
It's a task that many freelancers dread, but leaving your self-assessment until the last minute could be a nightmare for you and your business. The sooner you finish and submit your self-assessment tax return, the more time you have to ensure that you have sufficient funds to cover your tax liability for the year before payment is due at the end of January. If you don't have sufficient funds to cover your liability, you may be able to set up a 'Time to Pay' arrangement with HMRC. However, you can expect this to eat into your profits for the next calendar year.
Reflect on the year
The end of the calendar year is often a time for businesses to reflect on what they have accomplished, what they could have done better and what they will improve upon next year. Make sure you set aside some time to do likewise:
Have you managed your work–life balance effectively? 

Are you building your brand and engaging new prospects? 

Are your rates sufficient to cover your business expenses alongside an increase in the cost of living? 

Are your clients giving you the opportunities and experience that you need to grow? 

What will you do next year to take your operations to the next level?

Managing client relationships over the festive period
The festive period is a tricky time when it comes to hustling for new business and maintaining your relationships with existing clients.  
Nonetheless, effective communication with clients and qualified leads will pay dividends over the festive period and well into the new year. We offer these tips for managing client relationships over the winter holidays:
Be proactive. Let your clients know of your availability over the holidays 2–4 weeks in advance

Get involved in your community, especially if you have a local client base. Give to local charities, sponsor worthy causes and get involved with festive events in your area

Send a Christmas card containing something special, like a voucher for a discount on their next purchase or simply a hand-written personalised message

Keep an ear out for Christmas parties and networking events. These are great opportunities to spend some social time with clients, suppliers and other businesses in your area

Use content marketing to your advantage. Share your reflections on the year's business on your blog or LinkedIn profile. Take the time to thank your clients for everything they've helped you achieve this year and ask them to let you know what their goals are for the coming year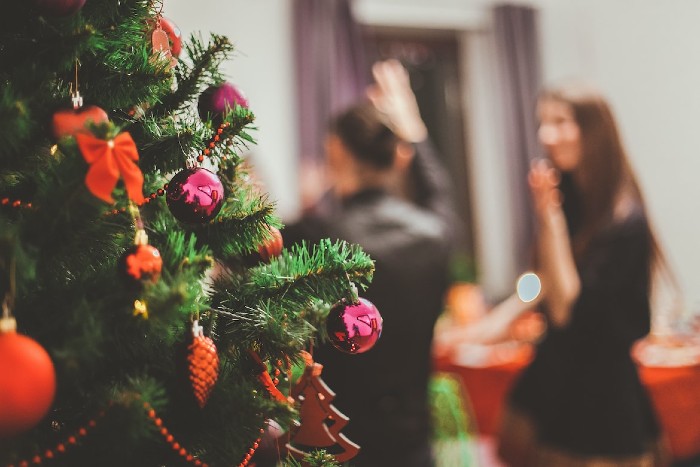 Making the most of your downtime over the festive period
Your workload has been cleared, your plate is clean, and it's time to relax and spend some time with your nearest and dearest. But no matter how well-earned your rest may be, you can't shake that nagging urge to return to your work. It's very common for freelancers to experience this impulse, although it can lead you to spend countless hours behind your laptop that should be spent with friends and family.
Here are some pointers to help you get the most out of your festive downtime as a freelancer.
Tie up all loose ends
Wherever possible, ensure that all projects are finished, all new contracts have been negotiated and that there's nothing that cannot wait until you're ready to return to your desk. Loose ends can lure you back to your laptop when you should be relaxing.
Switch your work phone off
Freelancers should use a separate phone for work calls, messages and apps to ensure that they can properly compartmentalise their time. When you're not working, that phone should be switched off. While you may choose to give clients your personal number, this should only really be for use in an emergency.
Allot time to check in on work

Still can't relax because you're plagued by work-related thoughts? Maybe you've remembered something that you forgot to tell a client, or you simply have a great idea that you want to commit to writing. 
If you absolutely need to check in with work-related matters, be sure to allocate time for it. Set aside perhaps half an hour a day and do not exceed this allotted time frame.
Acknowledge the importance of rest
When you're a freelancer, your quality of life can be largely determined by the volume of your workload. If you're not working, you may feel as though you should be using the time to make more money. But do your best to leave that productivity mania in the Victorian era where it belongs.
Rest is extremely important to a freelancer. Without rest and relaxation, the quality of your work inevitably declines, administrative mistakes become more likely and your brand may carry much less value in the long term. 
Not only do you deserve this downtime, but it's as important to your business as buying a protective case for your smartphone or updating the software on your laptop.
If you're a freelance copywriter who's looking for an exciting new opportunity to work with an awesome, passionate team we want to hear from you.
We offer a comprehensive range of copywriting services to clients across a range of sectors and are always on the lookout for new freelance talent. Get in touch today if you'd like to write for us.