December is upon us, and for many SMEs, that means it's time to jump aboard the festive hype train. It's time for seasonal branding, festive-themed content and making it a month to remember for your employees and customers alike. But while brands understand the importance of festive marketing, creating compelling content that makes you stand head and shoulders above your competitors is easier said than done. 
Whether you're a nascent SME getting to grips with how to communicate with your target audience or an established company with a dedicated customer base, your seasonal messaging should be carefully considered.
Join us as we take a look at what you need to address on your festive marketing wishlist this season. 
You won't even have to leave a mince pie or a glass of milk out for us.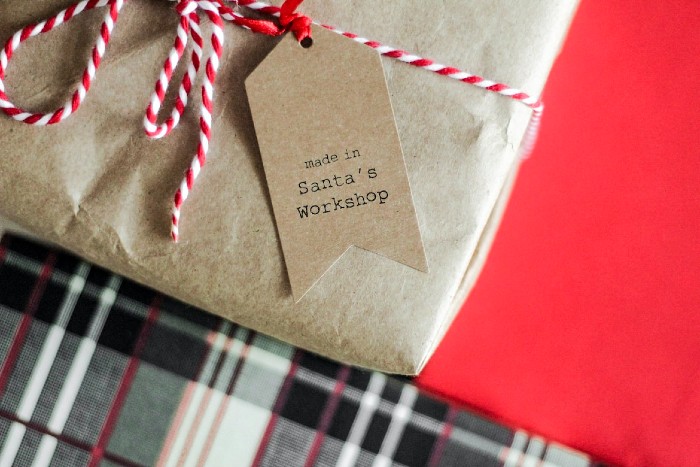 Does Christmas marketing really start earlier every year?
As the years go by, it can feel as though the festive marketing blitz creeps up on us earlier and earlier. The festive ads start to play on the TV and radio, the tinsel and trees emerge in stores and the usual earworms from Wham and The Pogues start to play ad nauseam everywhere we go.
This phenomenon, colloquially known as 'Christmas Creep', can be a source of irritation for Grinchy consumers., It can also cause anxiety among entrepreneurs who worry that they might be losing ground to their competitors unless they beat them to the festive punch.
Although Christmas Creep does not necessarily start earlier every year, it has definitely inched further into November in the past decade or so. Particularly since the US phenomenon of 'Black Friday' made its way to our shores in the early 2010s. By offering exclusive short-term discounts, brands manage to get the Christmas shopping frenzy kickstarted early as canny consumers aim to find bargain gifts for their loved ones … and well-earned treats for themselves. 
The question remains, then, whether brands should push back against Christmas Creep or lean into it. A cogent argument could be made on either side. However, it's vital that your customers' needs form the foundation of your approach. It's important to position your brand as the solution to problems that often accompany the festive season. Those in the B2B space, for instance, may want to focus their messaging on reducing friction and saving on operating costs during the race to the end of the quarter. Likewise, B2C companies should focus on taking the stress and financial pressure away from what is often a frantic and expensive time of year for many.


What are the best practices for holiday marketing?
In the festive commercial blitzkrieg, it can feel as though your message to your target audience is drowned out in a cacophony of competing voices vying for the attention of the same people. Festive sales in the UK are expected to exceed £82 billion. Even in these economically tumultuous times, this is still a period where shoppers are looking for the products that you offer. 
In an age of unprecedented competition, tailor your marketing to the specific needs of your target audience. Here are some best practices to ensure that your voice is heard and that your message resonates with your audience. 
Add a festive touch to your website
Seasonal marketing, whether it's for Halloween or Hanukkah, needs to be relevant, useful and engaging. Adding a few festive design touches to your website can help to impart a sense of seasonal joviality to the user experience. It shouldn't just be the design elements that get a festive makeover, either. Add a personalised greeting message when customers log into your online store, add a message of good cheer to your live chat widget and ensure that your website is a go-to resource for useful themed content that helps users to get the most from the season (more on that later).


Offer personalised discounts
During this time of year, people want to feel special. They're focusing so much thought and effort on others, they appreciate when they receive a little something that's just for them. Personalised discounts on items that they often use, or have visited frequently but never purchased, can be a great way to show your customers and target audience that you care.


Create festive bundle deals
At a time of year when everyone wants extra value for money, businesses can give consumers what they want while also increasing average order values. Bundling complementary products together can yield useful gift ideas that take the pressure off busy festive shoppers, creating positive associations with your brand. At the same time, they can help businesses to increase their revenues and liquidise inventory that might otherwise sit gathering dust on a warehouse shelf.
Make flexible payments part of your messaging
Many households are currently experiencing financial difficulties due to the ongoing cost of living crisis. Many will be tightening their belts this Christmas and may avoid substantial upfront purchases for fear of compromising their household cash flow.
If you are able to offer flexible payment options or interest-free financing, this can be a fantastic way to allay your audience's cash flow fears and make festive purchases much more budget-friendly.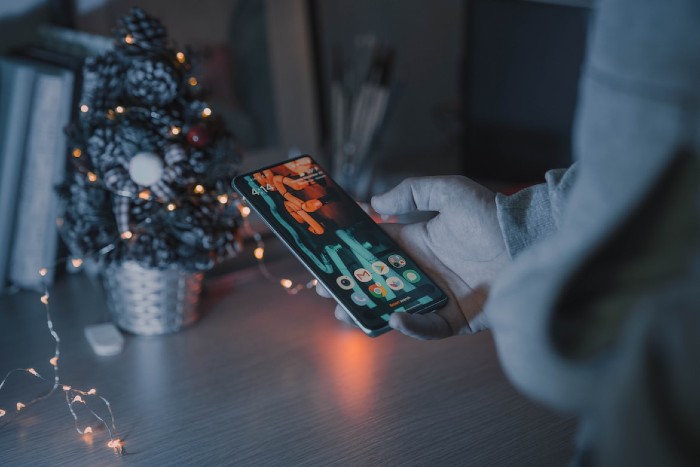 What are the best social media strategies for Christmas?
Your social media accounts are the face of your business. They convey the message, the personality and the brand promise that you want to communicate to your target audience. So a coherent social media strategy should be near the top of your festive marketing wishlist.


Remember that this is a time for giving
The festive period is not just a time to make money, it's an opportunity to give back, too. An opportunity to show the compassionate and socially responsible side of your business. Partner with charities that champion causes near and dear to your heart to help raise funds and awareness. Find ways in which your products or services could be donated to worthy local causes, or share your efforts throughout the year to do business more sustainably.
Of course, this can also be a time for you to give something back to your social following. Selecting a desirable prize from your inventory and giving it away to a lucky follower for liking, sharing and subscribing is a common way to grow your audience organically, while also strengthening investment in your brand among your followers.
Open the doors to your digital advent calendar
Advent calendars are a fun way to count down the days to Christmas. There's a sense of mystery that comes with opening the little doors to expose a daily treat that awakens the child within even the least festive among us.
Digital advent calendars are a great way to get your following to embrace the festive spirit, opening new doors daily to unlock new offers, vouchers, freebies or video content. Promoting your digital advent calendar on your social platforms can be an excellent way to build anticipation and excitement while engaging your audience through gamification.
You don't even need to build your own from scratch. There are numerous online services that can provide you with a template to use either free of charge or for a very manageable fee.
Forge partnerships with influencers
Social media influencers do more than generate content to entertain audiences. They also serve as a barometer of quality for consumers, particularly those of the millennial generation and 'Gen-Z'. These consumers who have lived with social platforms for much (or all) of their adult lives often trust social media influencers more than they trust social content from brands.
As such, it may pay dividends to reach out to social influencers to promote your offering over the festive period and introduce your brand to a whole new audience.
Address festive pain points
Most festive marketing focuses its messaging on the magic of Christmas. Wide-eyed little ones opening presents, cheerful families sharing gargantuan roasts and satisfied households relaxing in front of a roaring fire are all common festive images. Yet, while leaning into this sense of festive romance is perfectly understandable, you may offer more value to your clientele by addressing the less-explored aspects of the festive season.
Use your blog, vlog and social channels to broadcast content that helps your following address common festive pain points, from how to prevent dry turkey to gift-giving advice for the other half who insists that they "already have everything they want" year after year. 
Anything you can do to ensure a more affordable, satisfying and frictionless festive period is greatly appreciated.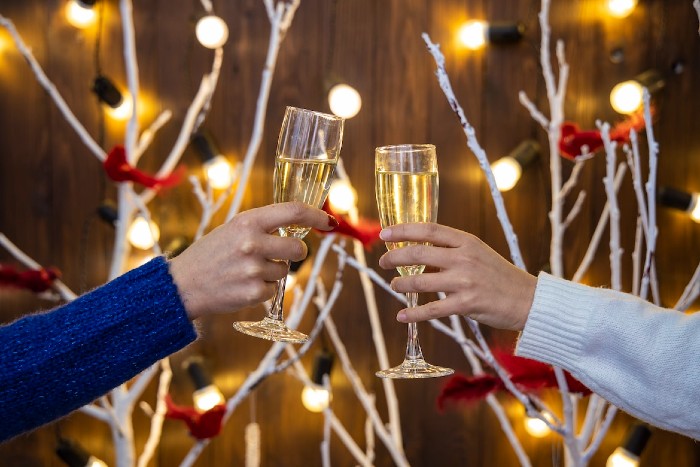 What are the best examples of festive marketing?
The best festive marketing embraces brand storytelling. After all, this is a season that is often associated with stories that have become an endemic part of the season. These range from Dickens's seminal classic to the haunting prepubescent pipes of Aled Jones accompanying eponymous animated snowmen. Just as we've come to expect classic festive stories to become a part of our seasonal experience in books, TV series and films, so too have we begun to expect brand storytelling to form part of our cultural diet around this time of year.
Think, for instance, of the mawkish John Lewis ads that we see heralding the coming of the seasonal marketing boom. Or the ever-ostentatious M&S ads that attempt to outdo themselves with every passing year. Or the scrappy newcomers like Lidl's 'Lidl Bear' campaign. 
Tell a compelling story that plays to consumers' expectations, hopes or anxieties at this time of year, and you could create something that powerfully resonates with your audience.
With the right messaging, a strong strategy and a clear understanding of your target audience you can create a festive marketing campaign that spreads cheer and goodwill throughout the season. 
Of course, if you need a helping hand ensuring that your messaging is absolutely on point, you know where to find us. We offer a comprehensive range of copywriting services to clients across a range of sectors.
We can't wait to talk about what we can do for you. Get in touch with us today!